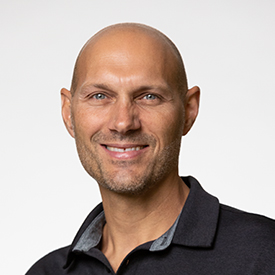 Clint Bounds
General Manager of Sales
Joined Stine Seed Company 2000
Clint Bounds understands the yielding power of Stine products and the importance of building strong relationships. As the general manager of sales, his focus is helping Stine's regional sales agronomists find, develop and retain the very best sales professionals to help Stine customers maximize profits on every acre they plant.
Clint has a variety of experiences in seed sales. He began his career as an independent retailer prior to becoming a district sales manager for Stine in 2000. He was then promoted to regional sales agronomist in 2004 and director of sales in 2008. Clint also assisted the company as director of training up until May 2016, educating new sales team members and helping them develop the skills and knowledge to assist growers with their field management decisions.
Raised on his family farm near Fairbury, Illinois, Clint respects the value of hard work and dedication. After earning his B.S. degree from Illinois State University in 1998, Clint went on to win Stine Seed Increase Awards in 2001 and 2002 and the Stine Seed Agronomy Achievement Award in 2011.