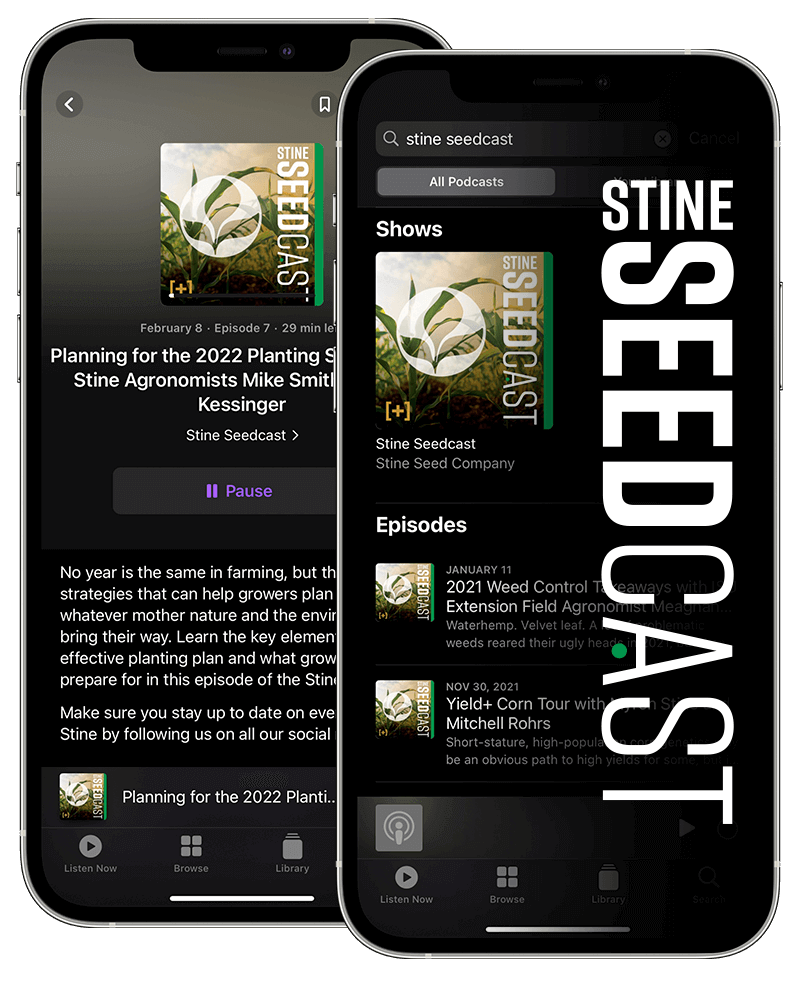 Introducing the Stine Seedcast
The only podcast dedicated to everything Stine Seed Company!
The Stine Seedcast is a biweekly show hosted by Stine National Director of Sales and Marketing David Thompson. In each episode, David sits down with Stine company leaders, grower customers, agronomists, partners and special guests from around the country to discuss all the ways that Stine maximizes yield potential. He also invites industry experts on the show to discuss the latest agronomic topics of interest, from weed control to insect pressure and agronomic tips for making the most out of each and every acre.
Listen to the Stine Seedcast today wherever podcasts are found!