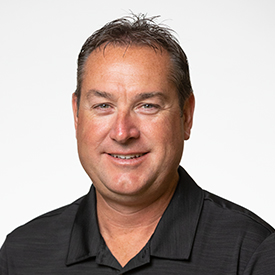 Scott Wagner
Key Accounts Manager
Joined Stine Seed Company 2013
Scott Wagner joined Stine Seed Company in 2013 as a regional sales agronomist for Region 15. At the time, Scott's territory included Michigan, northern Indiana, northern Ohio and Pennsylvania. Throughout his tenure as an RSA, Scott retained, trained and advised 10 independent sales reps who now represent Stine In Michigan, Indiana, New Jersey, Maryland, North Carolina and South Carolina.
Scott brings 15 years of ag sales management experience to Stine. As eastern director of sales, Scott now oversees and coordinates the efforts of Stine's sales reps and agronomists east of the Mississippi River.
Scott is a native of Ravenna, a small farming community in western Michigan. He currently resides in Indiana with his wife, Mary Jo, and sons, Ryan and Tyler.